As much as 60% of children's pollution exposure comes from their journey to school and being in the playground. We have developed these low pollution route maps for schools as an incredibly simple way to reduce children's pollution exposure on their way to and from school.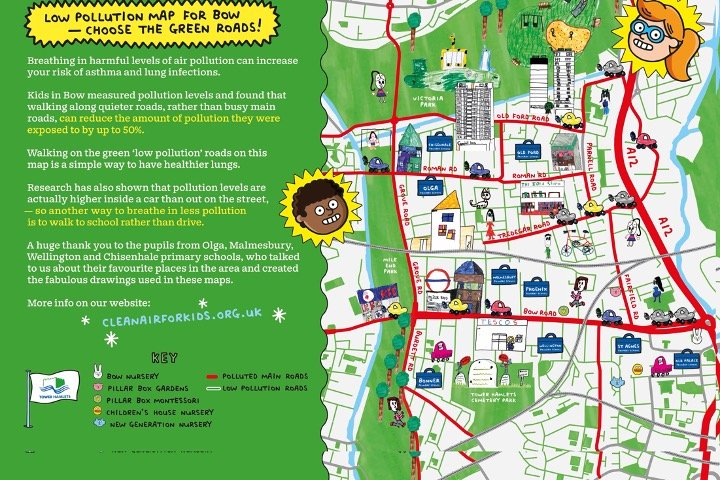 An exciting, cross-curricular learning opportunity with tangible outcomes, the project involves:
Pupils monitoring pollution on routes to school using personal exposure monitors
Pupil engagement sessions at schools, where they: learn about pollution exposure; compare pollution levels on different routes to school; suggest which roads they think are more polluted; and come up with ways to breathe in less pollution
Producing an illustrated map of the local area, showing which roads are less polluted, and highlighting recommended low pollution routes. The map includes drawings by the school pupils of their favourite places in the area.