Using co-creation to integrate multiple stakeholders' needs, expectations, creativity and ideas not only creates better strategies but also enables successful implementation and makes good business sense. Co-creation is now recognised across the utilities sector as a valuable tool, with a clear expectation to deliver effective and innovative stakeholder engagement strategies.
CAG Consultants are experts in co-creation and recently delivered a co-creation process that has informed and shaped South East Water's Vulnerability Strategy, which forms part of their 2020-2025 Business Plan. The process has resulted in a robust and meaningful strategy that is fit for use, good for business and builds stronger relationships between the company and its customers.
What is co-creation?
"Co-creation brings different parties together to jointly produce a mutually valued outcome."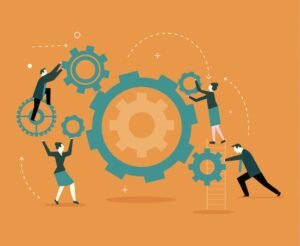 Co-creation is a form of open policy or strategy development where those implicated by the outcome are directly involved in its creation. It draws on a range of perspectives of key stakeholders in order to inform the process, and ultimately design and create the 'product'. It focusses on customer experience and interactive relationships and allows for a more active involvement of key stakeholders, with a view to reaching a mutually valued outcome.
Co-creation blends the ideas of key stakeholders (both end users of the product and other relevant parties) to create new ideas for the organisation, exploring both the existing challenges and the potential solutions. By giving centre stage to future users in the design and implementation practice, you will gain valuable information on how the users experience your product or service.
Why use co-creation?
Ultimately, co-creation results in a strategy that is robust, meaningful and fit for use, now and into the future, which is both good for the customer and good for business.
The co-creation approach ensures that:
Resultant actions included in the strategy are targeted, effective and realistic; they are deemed feasible and make good business sense.
The correct processes and relationships are in place to continuously review the strategy and ensure it remains fit for purpose for future customers.
The company meets and exceeds regulatory requirements whilst delivering cost efficiencies for the business.
Specifically a co-creation process will result in:
Increased productivity and efficiency
Reduced costs
Increased customer satisfaction
Co-creation also results in a set of soft outcomes that are harder to measure and evidence but equally important. Using active participation to effectively engage with key stakeholders increases understanding of the industry, particularly around costs, and builds trust and better relationships between providers and their customers. Products and services that arise from a co-creation approach are more likely to succeed because their value is more evident to the user.
Once a strategy is complete, co-creation does not end there. Co-creation is an iterative process that continues to ensure that implementation of strategies is successful, issues are addressed efficiently and business development progresses in a meaningful and effective manner.
For more information or to have an informal chat about our co-creation services, contact CAG Partner Anna Bullen on ab@cagconsult.co.uk